Eliminate Problem Animals With Help From Mountain West Pest Control
There is a wide variety of wild animals that are endemic to the Salt Lake City area. Thanks to our warm summers, humid winters, and ever-growing population, these creatures are starting to slowly creep into human habitats and homes.
If you are concerned about the possibility of wildlife creatures gaining access to your Salt Lake City home, look no further than the team at Mountain West Pest Control. Our highly trained technicians are 100% qualified to safely, affordably, and humanely eliminate animals in Ogden.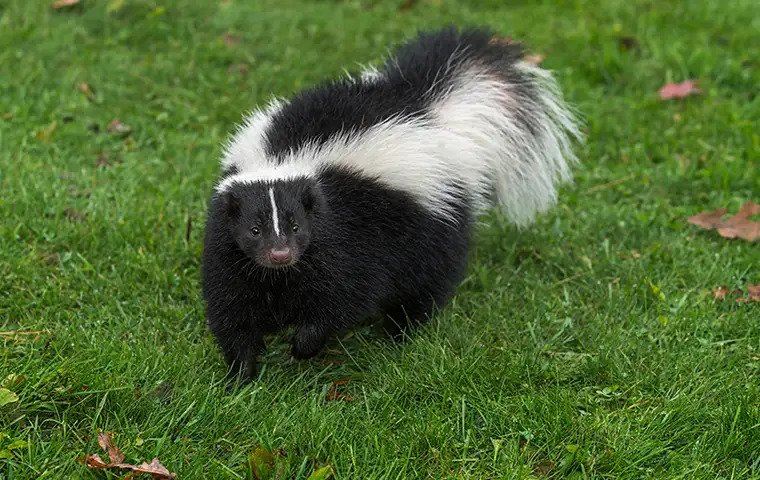 Take a Stand Against Pests! Contact our Ogden pest control team at (801) 874-1412 to schedule your service today.
Why Choose Us?
Benefits of Working with Our Expert Team
Locally Owned & Operated

Top-Notch Customer Service

Free Re-treat Between Services

100% Satisfaction Guaranteed

Treat the Entire Property from Curb to Fence Line

Hospital Grade Products
Wildlife Control & Exclusion From Mountain West Pest Control
If your home is experiencing a wildlife infestation, Mountain West Pest Control can help.
Our trapping program is performed in four steps:
Your assigned technician will perform a thorough inspection and provide insights into the wildlife species in question.
We use live traps to eliminate wild animals and follow up with our customers after one week to check traps and change actions if needed. We also perform bat exclusion services with one-way doors and barring entry points.
Once we have established primary prevention, we will then perform exclusion work around all entry points. By using a type of fencing around porches and basements, we will be able to keep all wildlife species away from your home.
We offer a one-year warranty on all exclusion services, including small repairs and larger jobs.
Curious to learn more? Reach out to the professional team behind Mountain West Pest Control for your customizable program.
See What Your Neighbors Are Saying!
Read Our Reviews
"The technician was extremely personable. He asked if we had any problem areas and did a swift and thorough extermination spray."

- Jay V.

"The technician made me feel like he truly cared about my pest. He was very knowledgeable and told me everything here would be doing in detail."

- Tom K.

"The technicians are kind and professional, and they keep our spiders at bay."

- Marny P.

"The technician was able to answer all my questions and did a professional job."

- RoLayne P.

"The company always responds quickly to my requests and I have very good results."

- Linda R.

"It's been the same employee that comes out and he is always professional, informative, kind to my animals, and does a GREAT job."

- Courtney T.
How To Prevent Wild Animal Infestations
Wild animals do not choose to infest without reason. In order to prevent infestations from reoccurring, follow these helpful steps:
Consider eliminating food and water sources around the yard.
Turn the compost pile frequently to encourage aerobic breakdown.
Rely on a professional pest control team such as Mountain West Pest Control for long-term trapping, baiting, and elimination services.
With Mountain West Pest Control, wildlife management in the Ogden area is simple, easy, and straightforward. Book your next inspection with our team at your earliest convenience.
Mountain West Pest Control Is Here For You
No matter what kind of wild animals you are struggling against, consider the work of Mountain West Pest Control to eliminate their activity entirely. Submit an online contact form to set up your first ever appointment, or call our Salt Lake City office to speak with a professional.
$50 OFF

Your Initial Pest Service

Mention this coupon to save $50 on your initial pest service. Contact us for more details!

Expires: February 14, 2027

Print